July 29, 2005
Blog Crawl 2005
Oh, is the blogosphere in trouble!
I can already tell you that Spurs, Napster and I are gearing up! I will be at there place (after the bar at least) for the event and they have a router all set up and ready to go!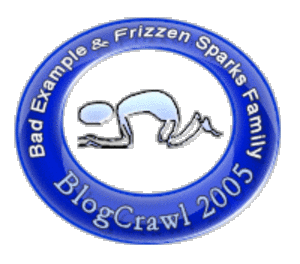 Do you want to know the rules? GO HERE!!
Everybody else is doing it!! GO ENJOY THE DRUNKEN FUN!!
Posted by Sissy at July 29, 2005 12:15 AM | TrackBack