August 17, 2006
Bad Timing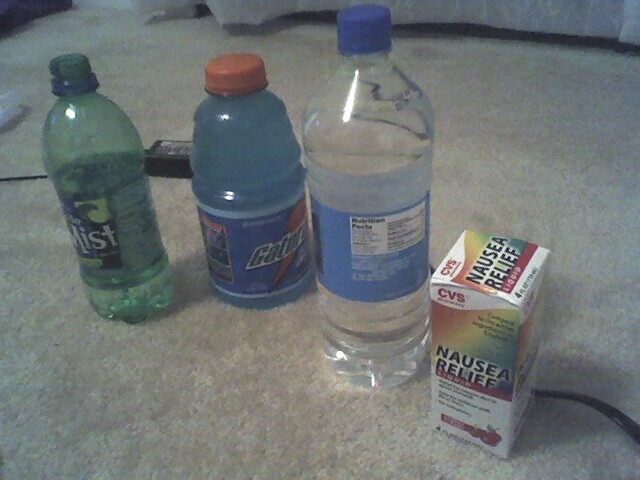 A cure for a hangover? I wish!
Something hit me about an hour before I had to leave work today that had me hovering the toilet at work. I already hate throwing up...add that to throwing up at work....blech!
And then throwing up in the trash can outside CVS.
All I know is it has until 8am to go away. I cannot be sick tomorrow!! I cannot be sick while the movers are brining in my stuff and I have to get in unpacked.
With any luck, I've seen the last of the toilet for a little while.
Posted by Sissy at August 17, 2006 08:14 PM | TrackBack