December 16, 2006
Dose of Birth Control
I went to visit my family this weekend for my live version of birth control.
I started off by visiting sis #2's school to meet her teacher and friends. As I was sitting in the back of the class, a 4th grade little girl turns to me and says, "You are so beautiful." Ha! Can I take her around and keep her in my pocket for daily doses of compliments?
We then went to see Charlotte's Web! I have a history with this movie. I used to watch it constantly when I was sis #2's age. It was and still is one of my favorites. The one in theaters was pretty good. It didn't have all the cool songs the older one has, but the visuals and the voices were great!
My parents then had tickets for all of us to see Kingston Trio. Do you know another 9 year old that would be excited to see Kingston Trio. She was in the audience, bouncing and singing to MTA, Tijuana Jail and Tom Dooley. Warped. My father has warped us!! We even stayed after and got autographs and pictures. The group even snuck in the back really quick to grab sis #2 a signed poster by all the newer members. I think they were shocked to see a 9 year old excited to be there.
This morning Sis #2 and I are to build a Ginger Bread House for a contest at the mall and she then has to meet her fellow Girl Scouts at the mall for caroling.
Oh, and for those of you that know my lack of creative abilities....here's what Sis #2 and I came up with...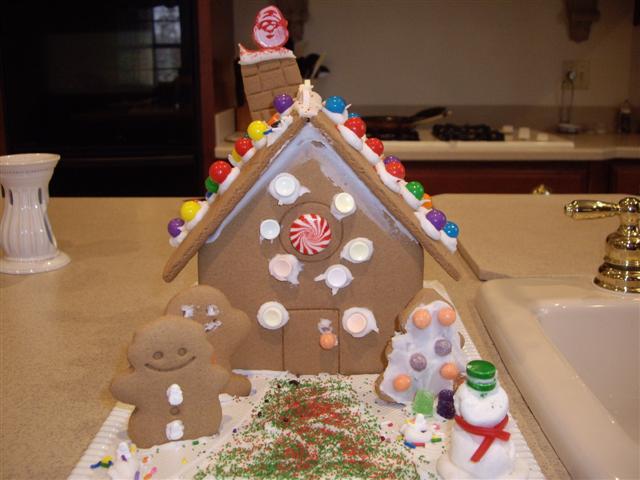 And upon arriving yesterday, I was handed the Sissy List of what lil sis would like us to do this weekend.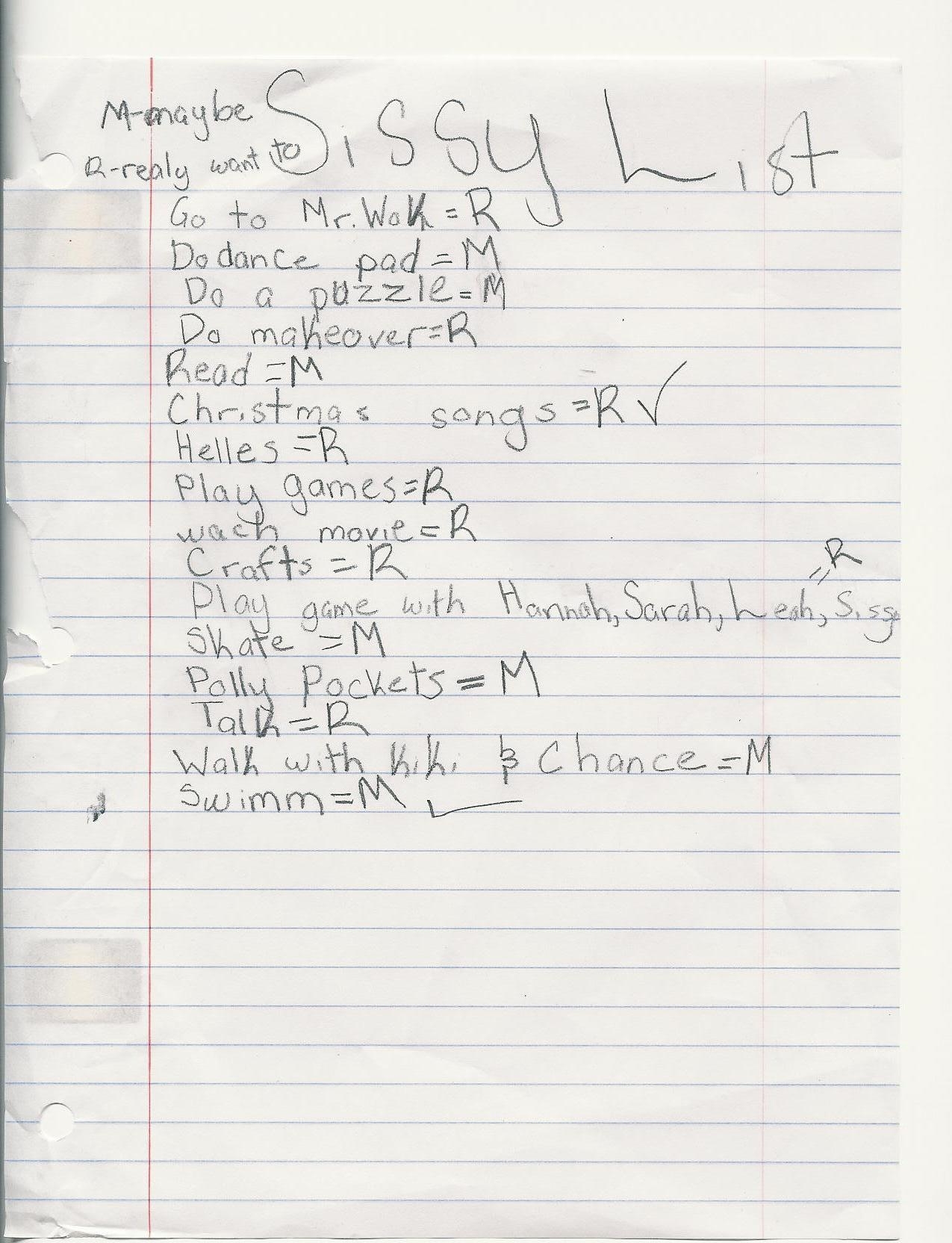 Posted by Sissy at December 16, 2006 12:30 PM | TrackBack