January 15, 2007
Girl Scout Marketing
It's that time again. Girl Scout Cookie Time.
My sister is already hitting me up! As well as all my friends. Hey, my stepmom is even going to deliver them to Atlanta for the ones that order from me. Now that's some service ;-)
So anyway...Lil sis made the following. A future in marketing?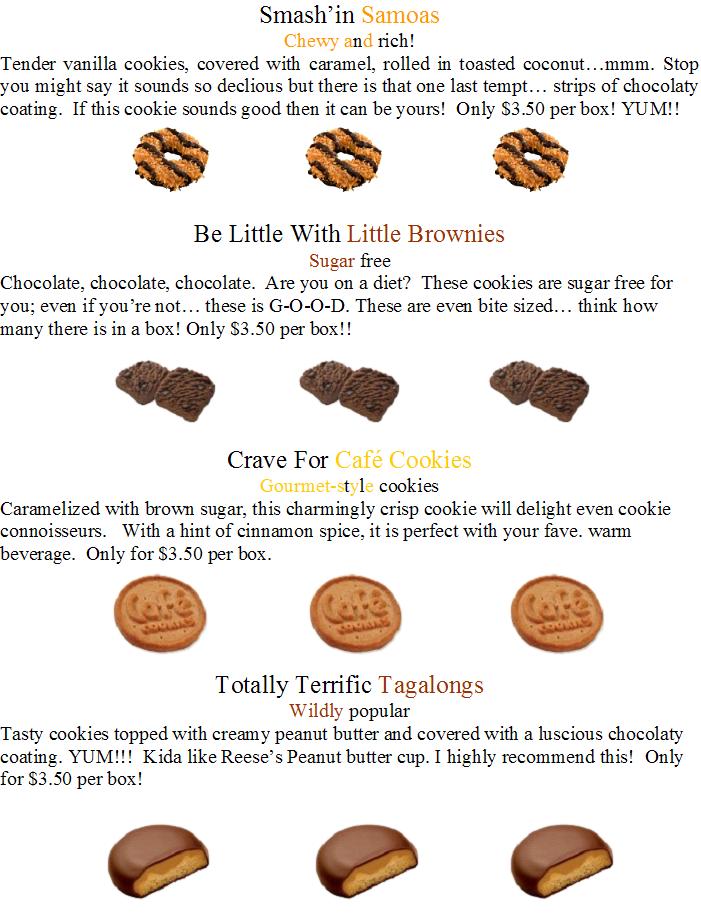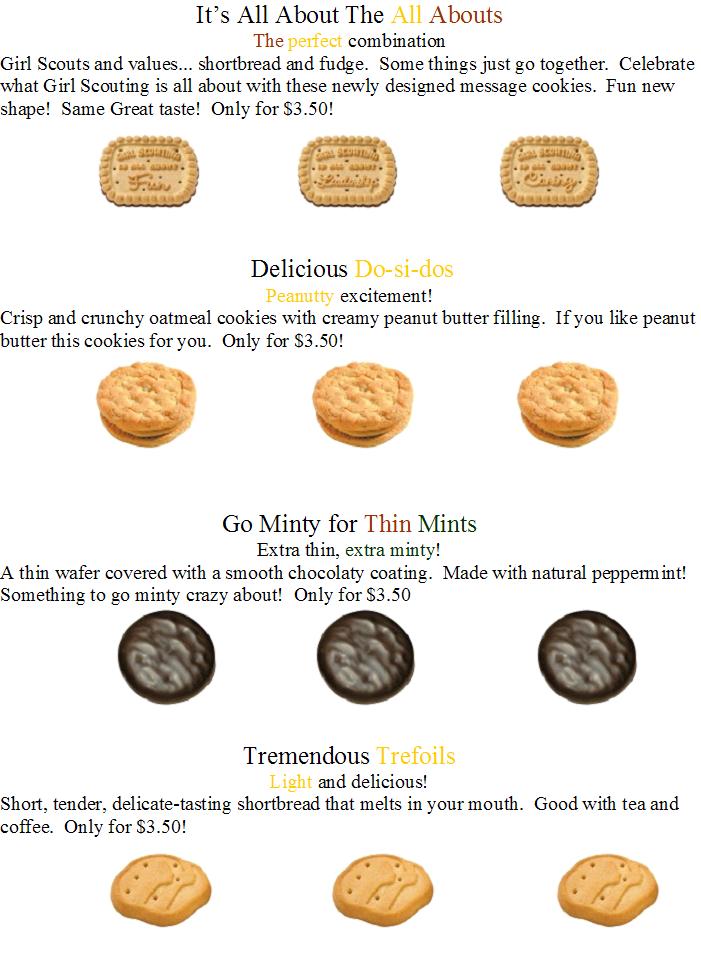 Posted by Sissy at January 15, 2007 09:19 PM | TrackBack