July 20, 2005
Coyote Ugly Pictures
While in Denver last week, we got the opportunity to go to Coyote Ugly. We were still in business attire and had just went to dinner.
All the bouncers were wearing shirts that said BMF on the back with steel toed boots.
The bartenders were fun and full of smart ass remarks. I went up to the bar to order drinks and a guy that looked like creepy snitch from Erin Brokovich asked me if I was one of the girls that danced on the bars. My reply was a big not hardly. He then gave me a $1 to go play him something in the jukebox. Weirdo!
The 5 of us sat there listening to music, watching the girls dance and chatting. Then, they announced my birthday. I had the choice to either let someone do a body shot off of me or do a body shot off of one of the girls.
I had two thoughts that went through my mind: I did not want to be laying on the bar showing my stomach. And if I did, I didn't want the skeezy dollar dude to get to do the body shot. So, I chose to do the body shot off one of the bartenders. Boy did the guys like that! I'm not sure how that was a birthday present for me, but hey, whatever! Oh darn, no one got pictures!!
But, we did get pictures of the bar...check them out. Some of the pictures are dark so you will have to click on them to make them bigger.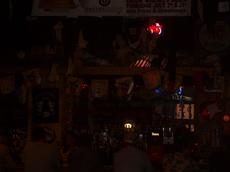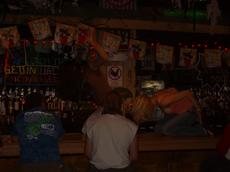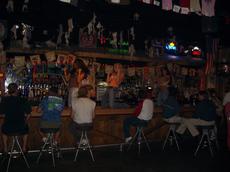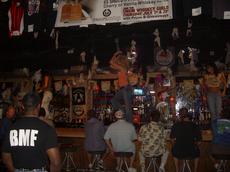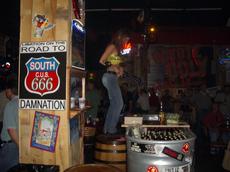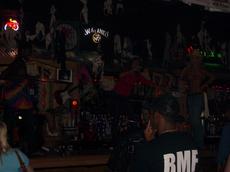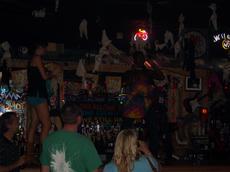 Posted by Sissy at July 20, 2005 07:20 PM | TrackBack