July 24, 2005
Family Feud - UPDATED
I was playing Family Feud Online and lost on this question:
Give me a slang term you'd use to describe a good-looking guy.
I can't believe this stumped me...how sad!
There are 7 answers...let's see if ya'll can get them. I'll post their answers this weekend.
*UPDATE*
100 people were surveyed...let's see what they came up with...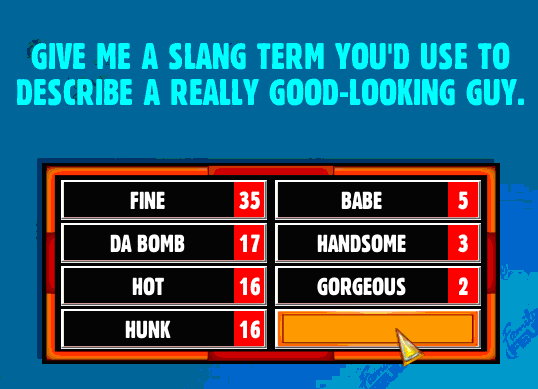 Posted by Sissy at July 24, 2005 02:12 PM | TrackBack