July 24, 2005
Up for Sale
While I was unpacking today, I found 4 figurines that belonged to the dude who was living with me while still married. That was 3 years ago. He's had plenty of time to claim them. He's the dummy who left them (along with his Marine Corps Dress Blues, Cammies, etc in which I donated to Saigon Sams).
So, what to do with these? They are cute!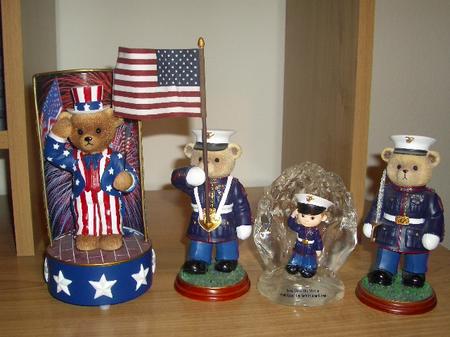 I'd love to keep them, but it feels weird to do so. I've got plenty of patriotic and Marine Corps memorabilia. So...
They are now listed on EBay! The money made will be used as a donation to support our troops.
Hmmm, I wonder if he might see them. :-)
Posted by Sissy at July 24, 2005 07:36 PM | TrackBack