June 12, 2006
Didn't Know Wal-Mart Sold THOSE Toys
I lost a bet and had to go to Wal-Mart the other day.
I was roaming the toy aisles for two reasons: my friend just had a baby and I have a training class coming up and need supplies!
As I was roaming through the game aisle, this caught my eye and made me wonder for a second if I was in the right place:
A little obscene for a toy aisle don't ya think?
I couldn't help but giggle, alone in the game aisle. See what the Bad Example Family does to you!?!!
And for a better picture of what the toy really is, see below: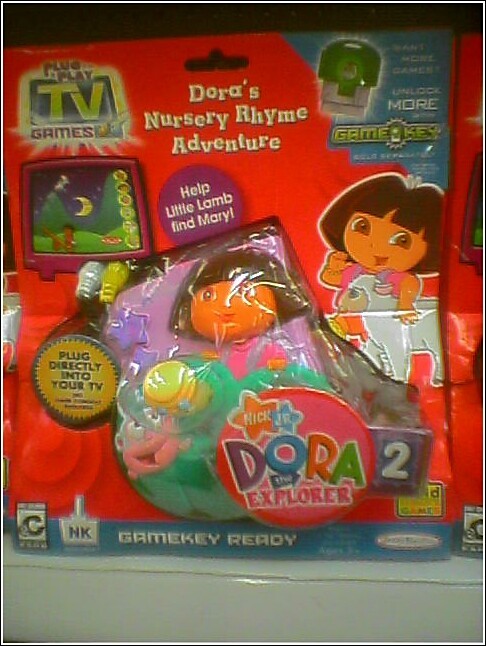 It's a Plug in Play *giggle* Dora the Explorer Joystick *giggle* to play Dora the Explorer Video Games on the TV.
If I wouldn't have known any better, I would have thought I was looking through a novelty magazine!
Then I thought, hmmm....does someone actually sell what I thought I saw??? I may have found my golden egg!
Posted by Sissy at June 12, 2006 08:28 AM | TrackBack