October 19, 2006
Champions
The Cardinals are going to the World Series.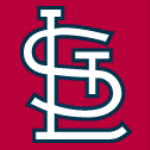 Damn, that was a great game. I was one of the only people in the bar rooting for the Cards except for the gay guy that I got to cheer when I did and the girl that just wanted to cheer for the opposite team her husband was cheering for. Hey, whatever works!!
I can't wait for Saturday night!
Posted by Sissy at October 19, 2006 11:47 PM | TrackBack