October 22, 2006
A Winning Weekend!
What a great weekend!
I made the haul to SC this weekend to spend time with my blog kids, Spurs & Napster. I'm so happy they are only a 2 1/2 hour drive now instead of a 12 hour drive. Although, when you don't leave Atlanta early enough, a 2 1/2 hour drive turns into 5!
Saturday was full of good games, food and drinks! Mizzou won, the Gamecocks won and my Cardinals won! Couldn't ask for more!
Now, I will tell you, no matter how drunk you are, if your gallbladder only functions at 6%, no amount of alcohol can dull the complete misery of eating like a complete idiot. My ability to say no to that fatty cheeseburger and hotdog was weakened by my consumption of alcohol starting at 2pm!
Right around 1am, I was ready to remove this miserable, useless thing myself! I'm not sure it could have been much more painful then the spasms, abdominal/back pain, vomiting and indigestion that followed the consumption of my blogson's cooking!
It was hard to leave with a view like this...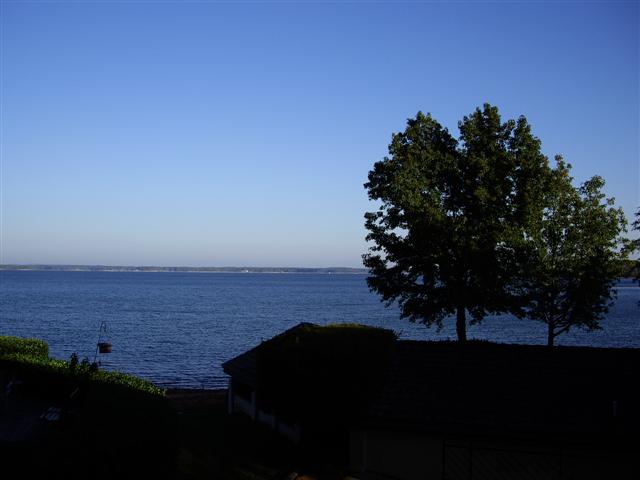 Posted by Sissy at October 22, 2006 09:47 PM | TrackBack