March 11, 2007
Hangin' with the Fam
I had an absolutely wonderful weekend (which I will post on next), but the icing on the cake is having my whole family in my home tonight. Morrigan, Napster and I picked up Sis #1 in Charleston and drove back to Atlanta. Dad, stepmom and sis #2 (as well as Kiki and Chance) drove down from Kentucky to pick up Sis #1 for her Spring Break. They are staying with me tonight and driving back in the morning.
So we are all gathered in my living room with the windows open letting in the great spring breeze while we all challenge each other on the Wii. Kiki is snuggling in my lap, cameras are flashing, video camera catching dad knock out his daughters and wife on Wii Bowling (except for his eldest, I took him!) Dad is determined to figure out the inner workings of the Wii and master each game. He has read the instruction booklet, analyzed how the controler connects with the system and how holding your wrists certain ways gets you different results. That's my dad for you.
I hate that it's only a few hours, but it's great to have my whole family here in my home. Next weekend, my mom, stepdad and Sis #1 will be here for their first visit.
Here is Sis #2 at Dinner. What you can't see is there is a mirror in front of her. Later, she asks dad for a dollar (to play a game at the restaraunt) but if the pole and the mirror....and we were all dying.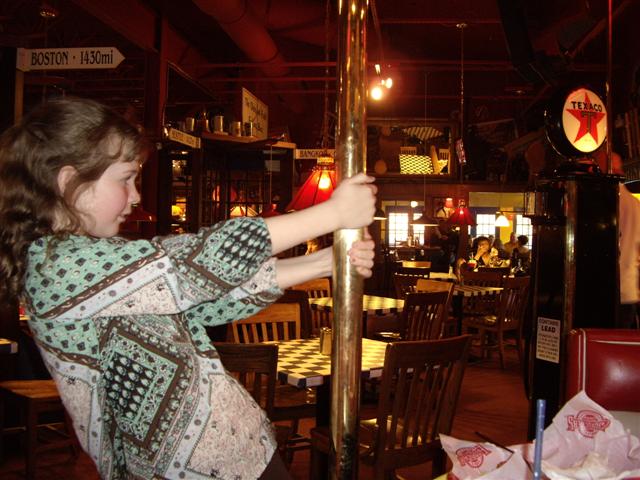 You want to see what my dad looks like?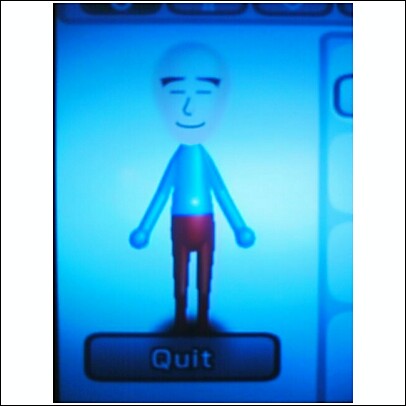 Well, our interpretation of him... :-)

Posted by Sissy at March 11, 2007 08:34 PM | TrackBack