March 08, 2007
Grand Canyon Skywalk
Get ready to see the Grand Canyon in a whole new way. The Skywalk, a horseshoe-shaped glass walkway, will offer you a straight-down view from more than 4,000 feet above the Grand Canyon floor. The Skywalk will extend 70 feet from the canyon rim.

The Skywalk is located in an area owned and operated by the Hualapai Tribe. It is set to open to the public on March 28th.

Entrance to The Skywalk will cost $25 per person, in addition to the cost of a Grand Canyon West entrance package. Admittance is first come, first serve for walk up visitors, but people will be allowed to make reservations. A total of 120 people will be allowed on the bridge at one time.

For more information on The Skywalk, go to http://www.grandcanyonskywalk.com.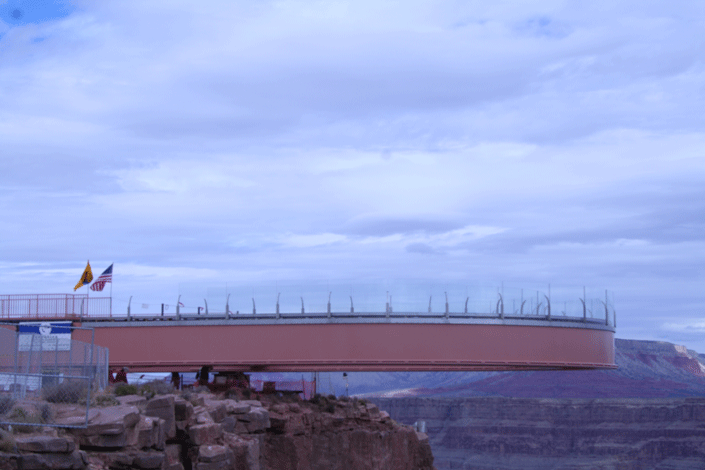 Would you do it?
Posted by Sissy at March 8, 2007 12:28 PM | TrackBack