May 01, 2007
Here Comes the....
Imagine standing on the beach at sunset amongst 100 others that have all traveled to celebrate a joyous day. Imagine awing over how great everyone looks, sharing stories about the bride and the groom, and talking about your own wedding, either in past or future tense.
Imagine hearing the bagpipes play as you anxiously await for each person to walk onto the sand and to join those of us waiting. And then knowing that next is Bou to walk down, and then Morrigan.
And instead of seeing one of these two lovely ladies, you see....the Wedding Crasher!
A man in denim shorts and baggy shirt, holding a 6 pack in one hand and a beer in the other, stumbling down the "aisle". As he approaches the sand, he takes a look at what's going on, and slowly makes his way back up the aisle.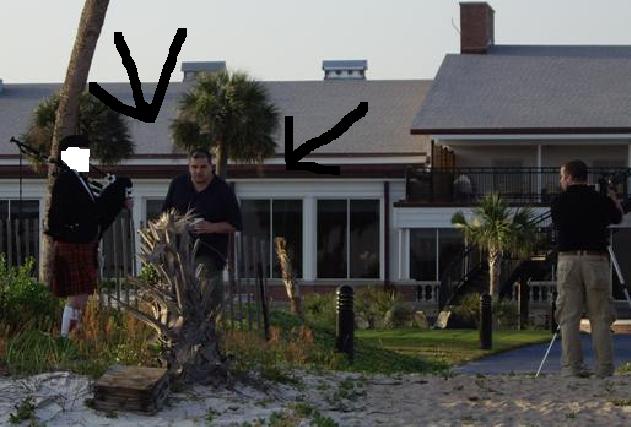 Posted by Sissy at May 1, 2007 08:24 PM | TrackBack