September 17, 2006
Drowning in a Puddle of Raid
Can anyone tell me what the hell this is?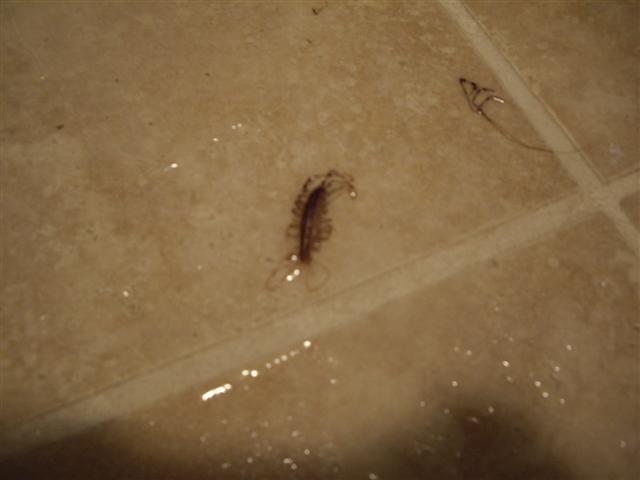 Whatever it is, it scared the everloving shit out of me! It is now dead in a puddle of Raid. Not quite sure how I'm going to clean it up yet as it is huge!! Bleh! That'll keep me out of the kitchen for a little while.
UPDATE
While talking with Morrigan about this creature that still is on my kitchen floor, she decides to google centipedes as that's what she thinks it is. She then would insist I look at each picture. I guess the real one wasn't enough...
If I have nightmares tonight, I'm so giving her a wakeup call at like 5am.
Here are some of the pictures....
And out of care and respect for those of you that our squeamish, I have put them in the extended entry.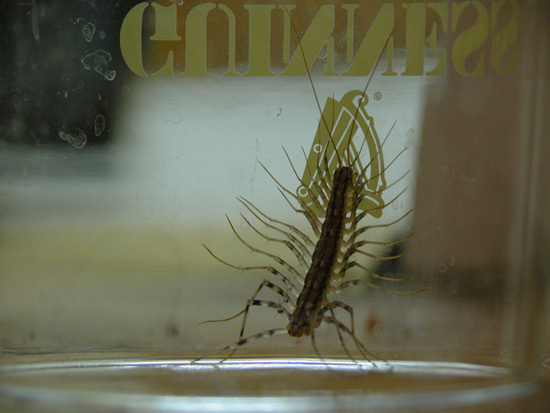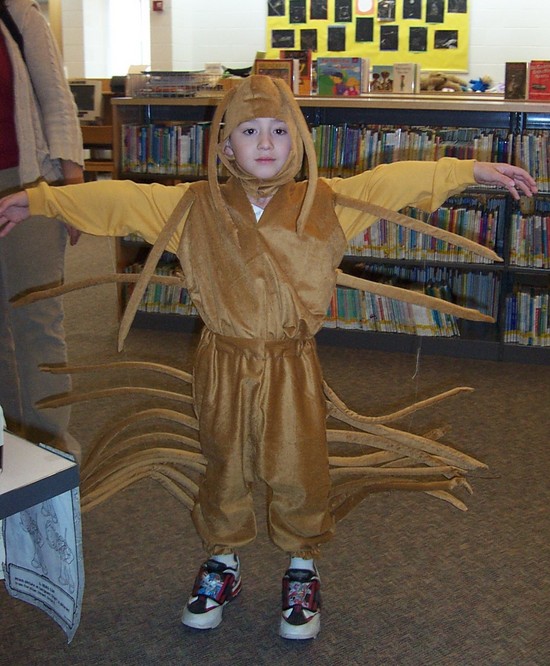 Posted by Sissy at September 17, 2006 10:00 PM | TrackBack