November 15, 2006
Christmas Prep
I haven't decorated for Christmas in 3 years. I was either living with someone, or in a crummy apartment that I felt couldn't be decorated.
After the cleaning crew came today, I felt it was a good time to dig the decorations out. I usually decorate the weekend after Thanksgiving. But this year, I won't be here. So, might as well get it done now.
I carried in the big, red, Rubbermaid container full of my Christmas decorations that have been in storage for 3 years. As I opened it, on top was a white box that said, "Inez's Christmas Ornaments" I had forgotten about that my grandmother had sent me my Great Grandma Inez's ornaments. I had never opened them. Never seen them. Excited to put new ornaments on the tree, I opened the box and got a whiff of my grandmother's attic. Whew!
The ornaments...they are...uh, nice. Odd, but nice. Reminded me of the small apple ornaments that were on my parent's tree when I was little.
I may not use all of them. Maybe just one or two of each.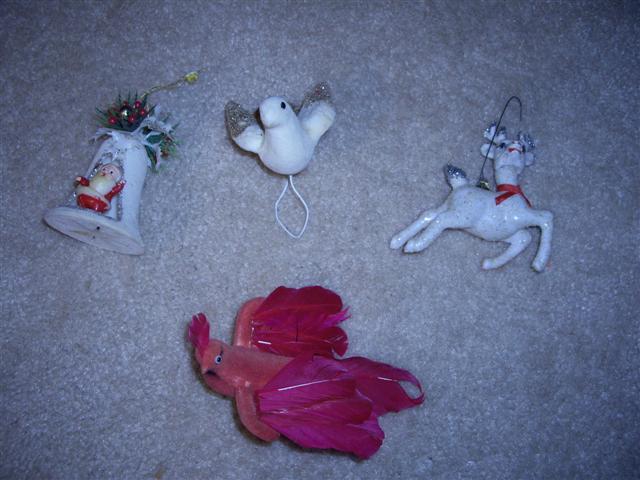 Hmmm, I'm thinking the red bird may not make the cut!
Posted by Sissy at November 15, 2006 08:19 PM | TrackBack